COMPLY YOUR CONSTRUCTION PROJECT WITH
STATE MANDATES
Clean India Ventures manufactures anti-smog guns to tackle the growing levels of air pollution and smog.
Every winter, construction sites face SMOG (Dust and fog) concerns, prompting state governments to mandate anti-smog guns on work sites to tackle the issue.
Our anti-smog guns are manual, semi-automatic, and automatic, and come in five different models to fit your project area and needs.
4 MODELS OF ANTI-SMOG GUNS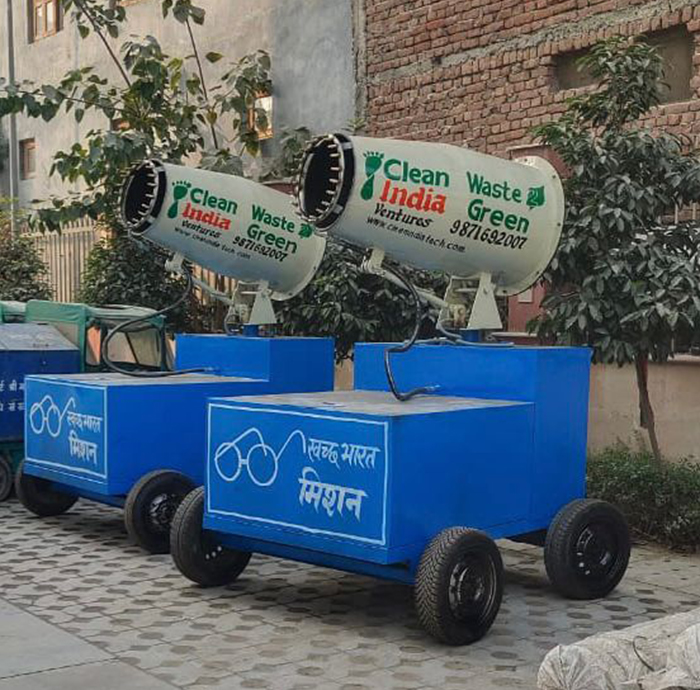 Anti Smog Gun (30 Meters)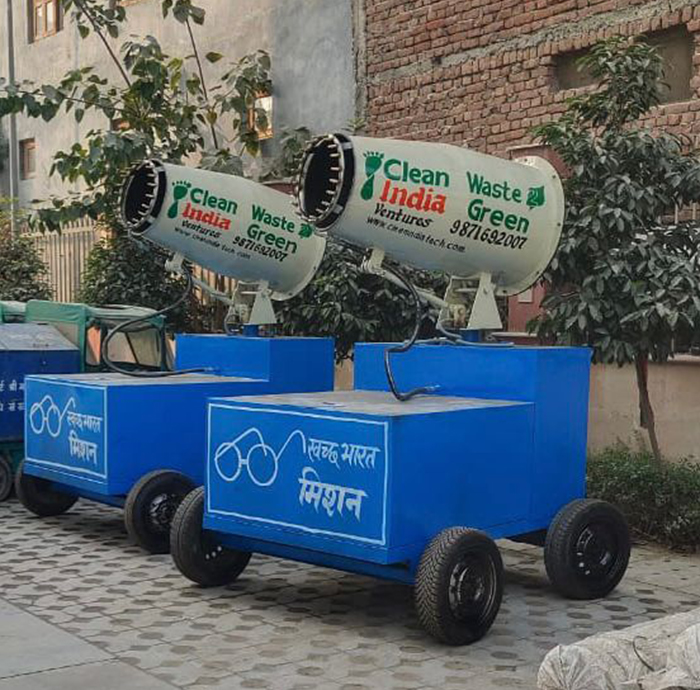 Anti Smog Gun (50 Meters)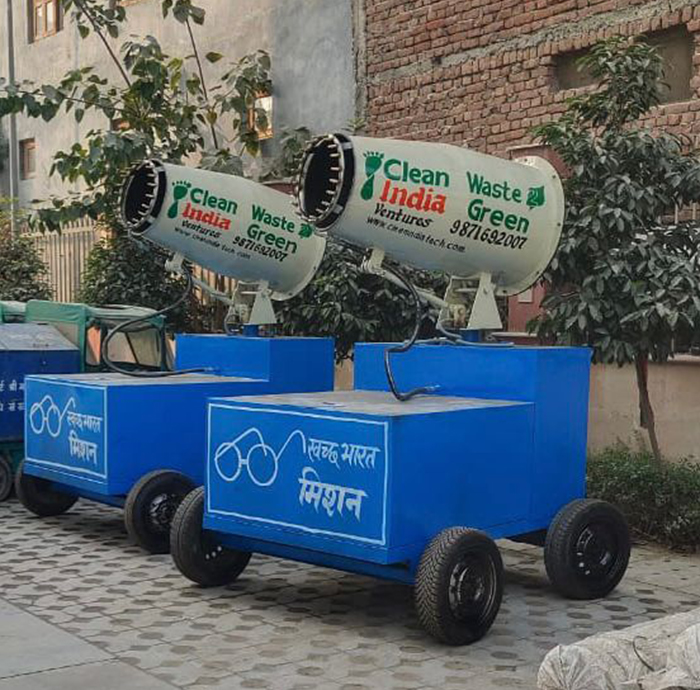 Anti Smog Gun Auto Swing (30 Meters)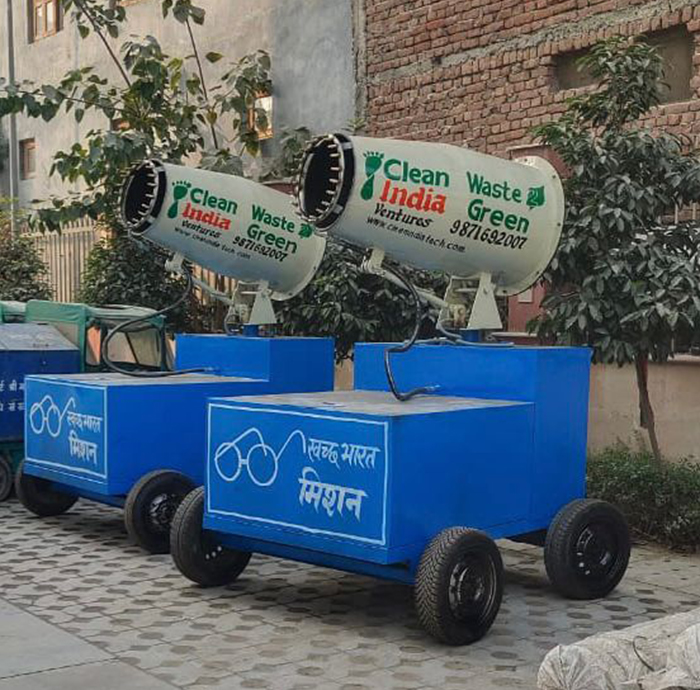 Anti Smog Gun Auto Swing (50 Meters)
FEATURES & BENEFITS

Convert water into a fine spray
Spray atomised water droplets
Remove dust particles from the air
Improve the ambient air quality
Can mount on a moving vehicle

Durable and efficient design